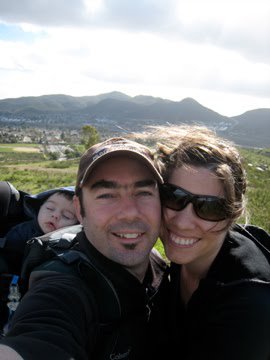 My name is Jen and I love blog and website design.
For the last ten years I have worked with web design and customization. I work with HTML, XML, PHP, Java Script, and Flash and typically use Adobe Illustrator, Macromedia Fireworks and Adobe Photoshop to create my images and designs.
In my designs I use my own hand drawn illustrations, modified istock pictures and illustrations, as well as my own photography. My husband and I love to travel and so I am lucky enough to have pictures from all over the world to choose from.
I am very familiar and work extensively with ecommerce development platforms such as Big Commerce, OS Commerce, Zen Cart and Freeway. I have developed blog sites on Blogger, Blogger Beta, WordPress, and TypePad. I have also used WordPress.org to develop and manage non-blog sites.
I also LOVE working with my clients. It is the highlight of my day when I am able to work with a client to produce a design that is truly them.
You might be wondering "Why Blue Yonder Design?" Well, my husband and I love aviation and even own a small flight school. I also design clothing for women and children involved in aviation (Blue Yonder Girl). The term "Blue Yonder" refers to the "Wild Blue Yonder"… the sky. It is what we love and where we feel comfortable :)